I present to you a Doctor/Rose picspam of epic proportions
courtesy
of
tumblr
and my 200th LJ post. And then I think I'm gonna go watch Bad Wolf/Parting of the Ways, because I really really miss Nine and Rose. (HOW IS IT THAT I DID NOT HAVE A DOCTOR/ROSE TAG BEFORE THIS? O_O)
NIIIIIIINE HOW I HAVE MISSED YOU.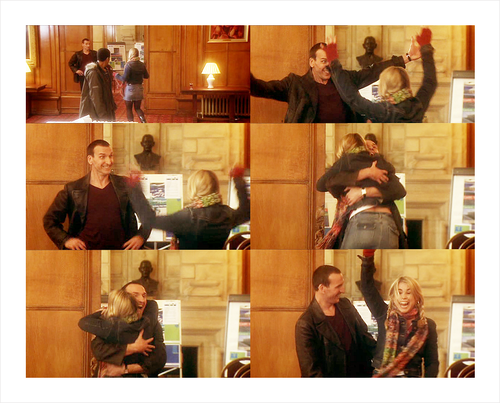 RAXICORICOFALLAPATORIUS. I think.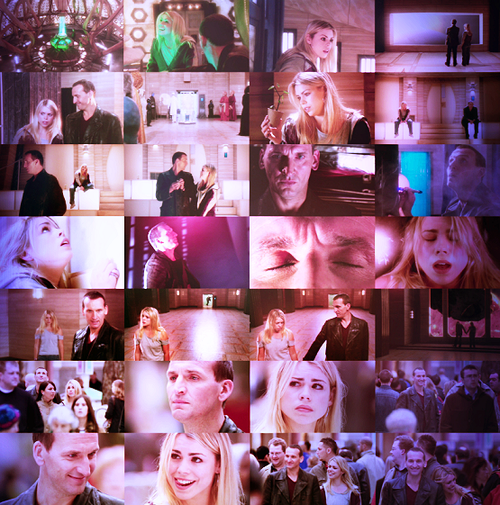 GAAAAAAH THE COLORS. And them, of course. THEY ARE PRETTY COLORS.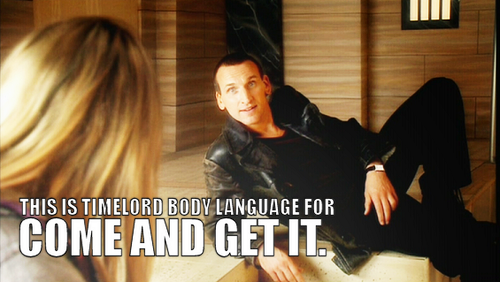 Wait, what? NINE. BEHAVE YOURSELF OR GET OUT OF MY PICSPAM.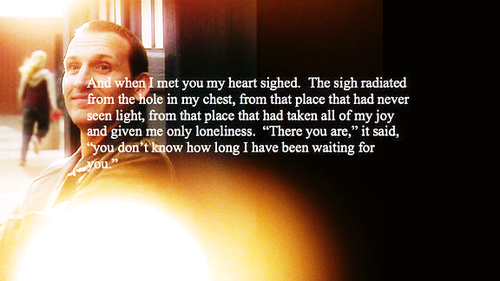 Thank you. :D Continue with the being adorable.
Awwwwww. So prettyyyyyyy.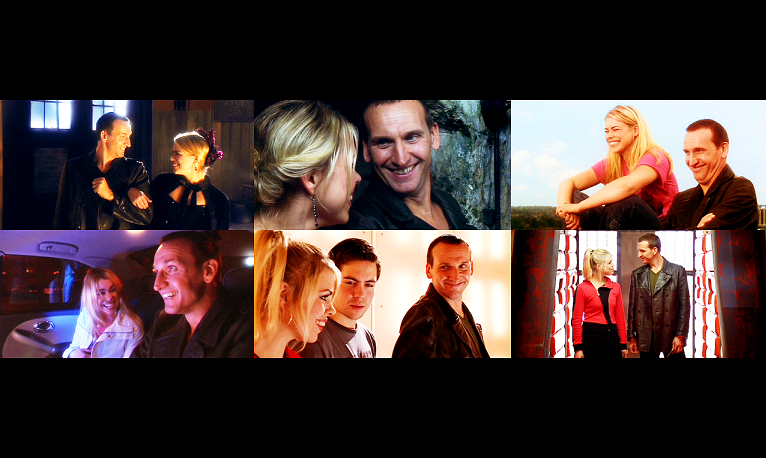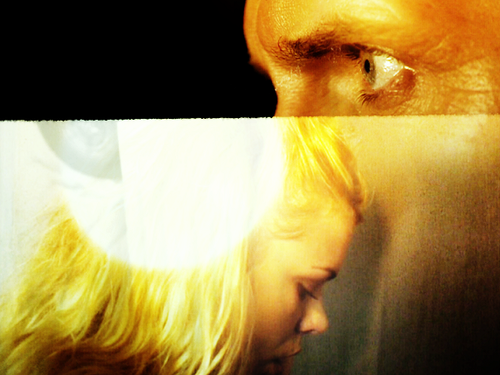 W00T SYMMETRY.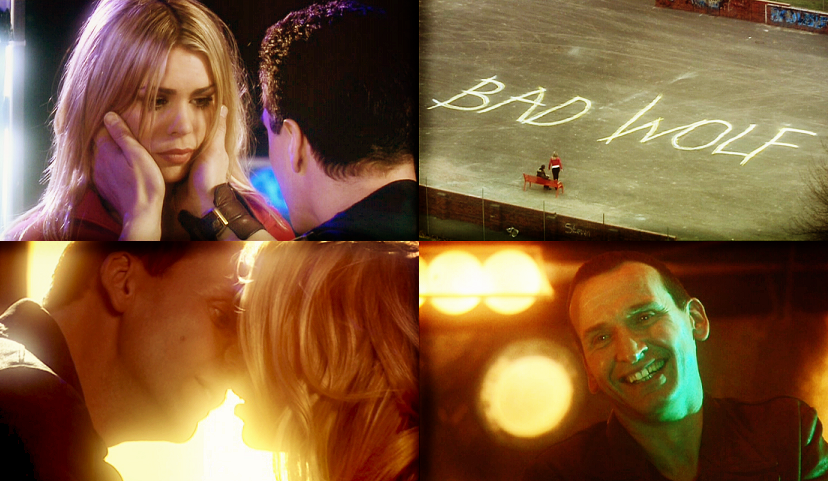 Nine, you were my doctor. WHY DID YOU LEEEAVE? Not that I'm complaining about your replacement, but dammit, you were fantastic and I miss you. :(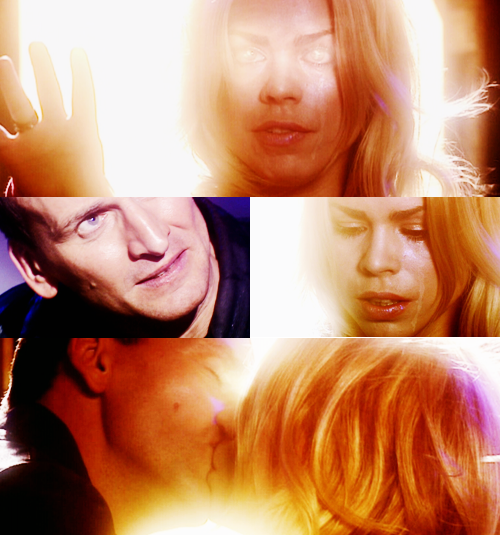 SMOOCHIE SMOOCHIE.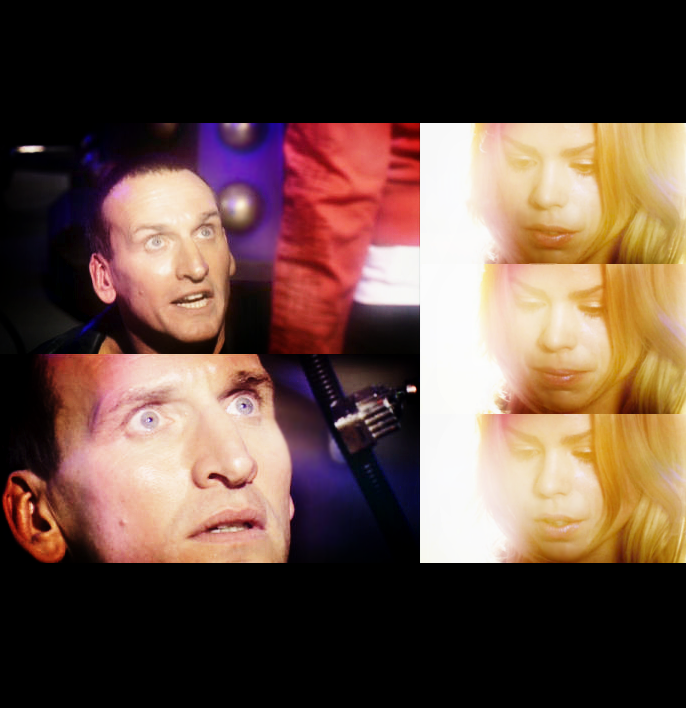 (HIS FAAAAAAAAAAAAACE.)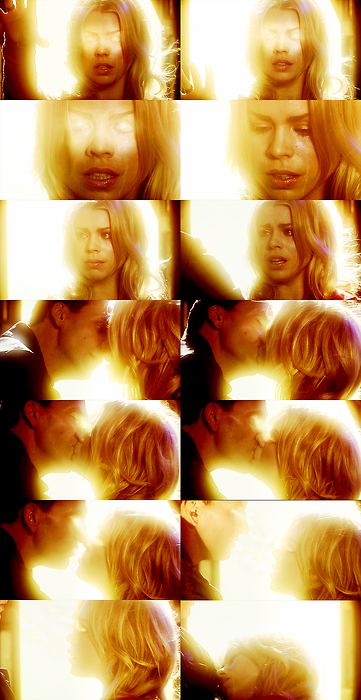 I'm sorry, were you saying something? :D <3
UNEXPECTED AND ADORABLE TEN AND ROSE ARE TOTALLY EXPECTED AND ADORABLE. (OMG you guys he is looking at her. You can tell these two are my OTP because I get excited when they LOOK AT EACH OTHER. :D)
Now I wanna watch Tooth and Claw. I may as well just marathon watch seasons 1 and 2 this summer, actually. :P
I actually have no memory of the gum thing. It has been forever since I saw Fear Her.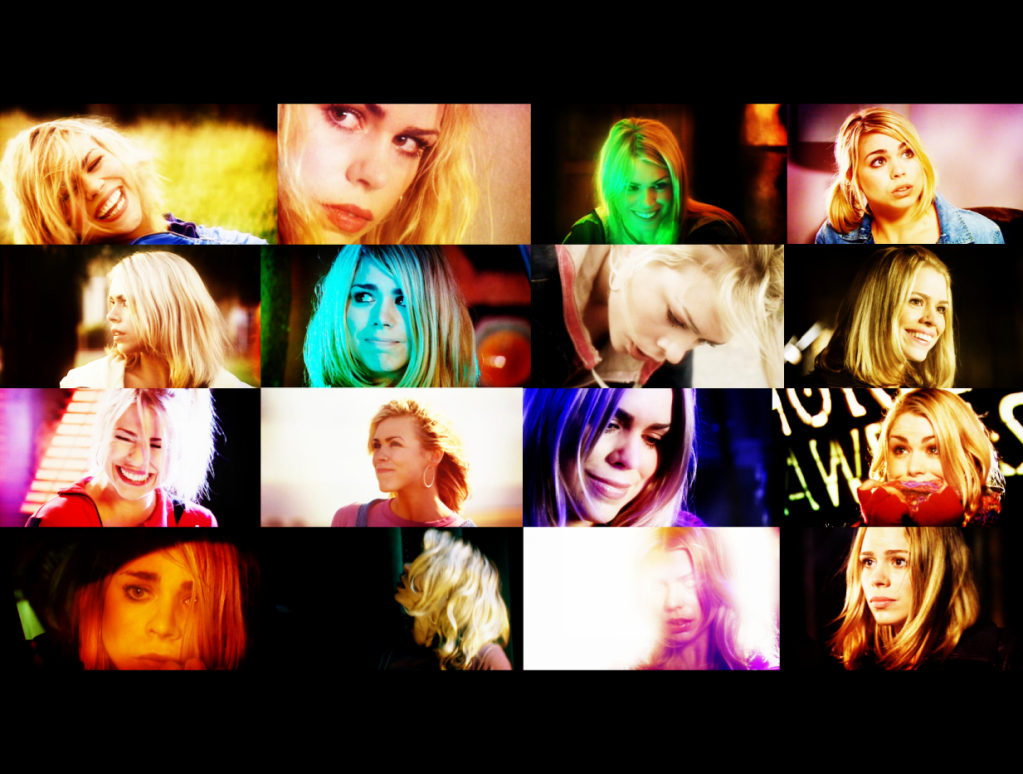 FAVORITE CHARACTER OF ALL TIME IS SO BADASS.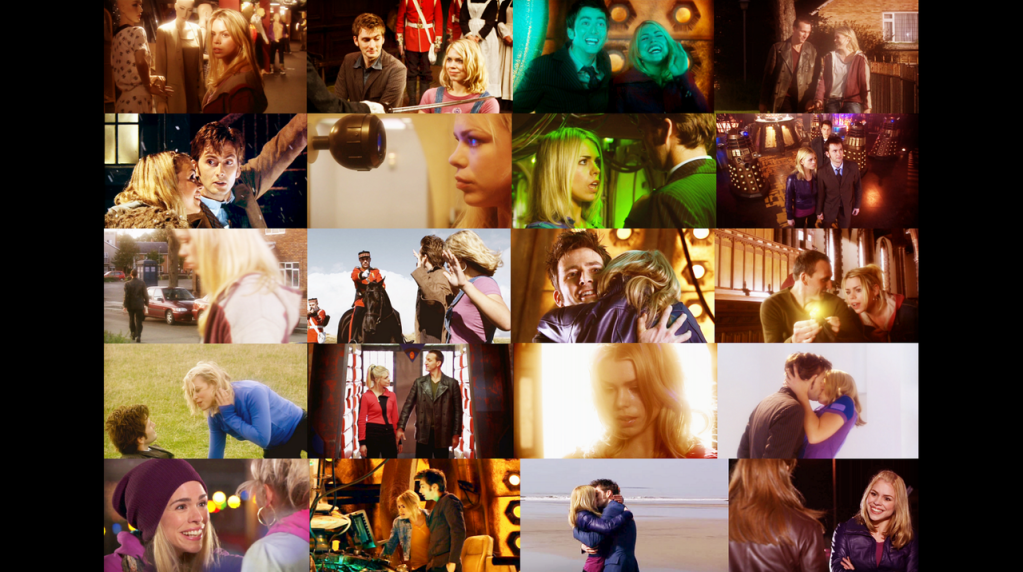 Continually.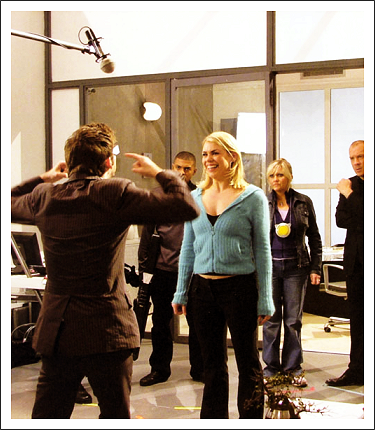 GLEE! (No, not that Glee.)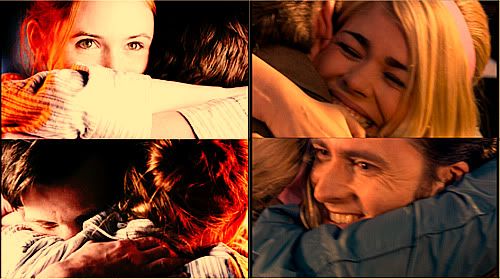 HUGS. Because we all know what's coming next. (Not gonna lie, I love both of these couples, although I'm still very confused about whether or not I 'ship Eleven/Amy or if I just like his paternal thing with her. O_o)
THAT DAMN WALL.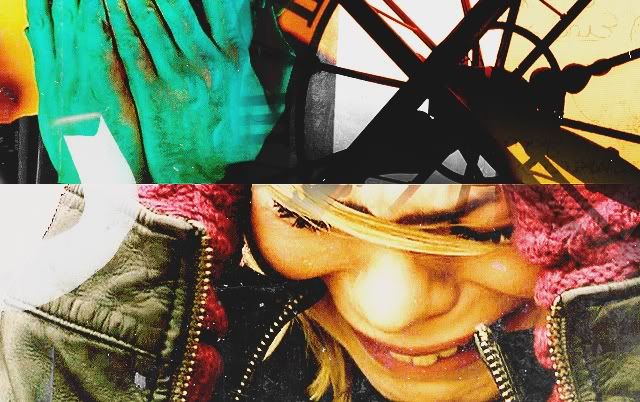 More sad. :(
Sad in black and white. :( :( :(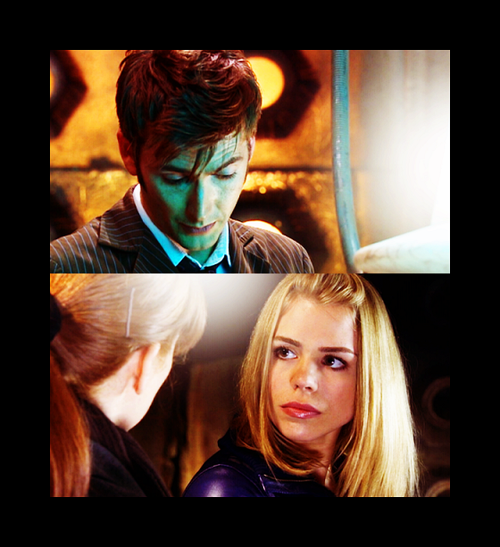 Being pretty and colorful in separate universes. :(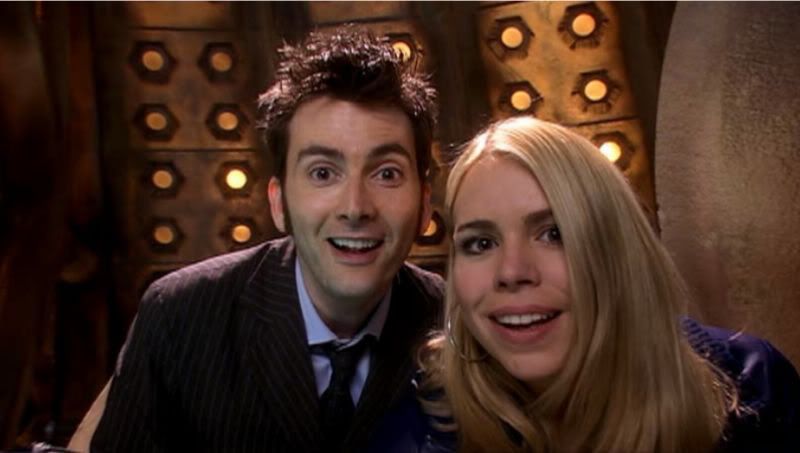 HEY LOOK THEY ARE BEING ADORABLE AGAIN.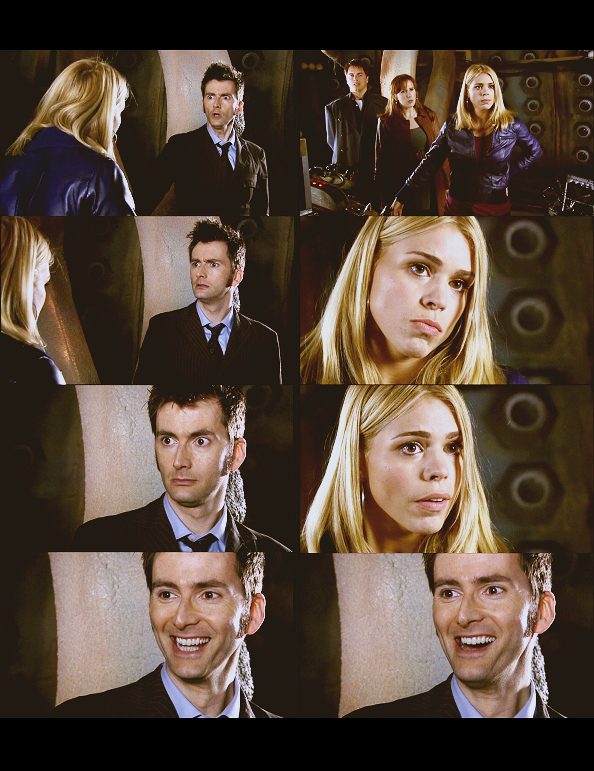 LOL HER FACE. LOL HIS TONGUE. SQUEEEEEE.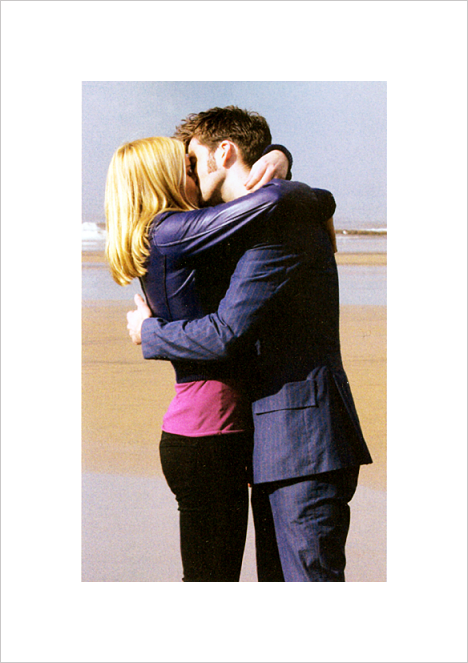 WAIT A MINUTE, WHERE DID THAT COME FROM? HEEEEEEE. :D
If the levels of cute contained within this picspam have not convinced you you should watch this show, Sarai, than I have no idea what I am going to do with you.
IN CONCLUSION, EPIC AND BADASS OTP IS EPIC AND BADASS.

Current Mood:
enthralled
Current Music: Parachute - Ingrid Michaelson